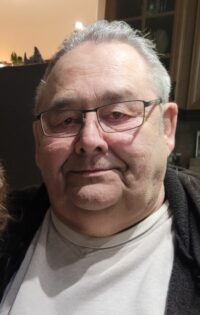 Walter Ernest Ripka
November 13, 1946
-
October 21, 2022
We are saddened to announce the sudden passing of Walter Ernest Ripka on Friday, October 21st, 2022. He was predeceased by his father, John Ripka, his mother, Pauline Sorochan, and his brother Aldin Ripka.
He leaves behind his wife, Liz , his 4 children - Todd (Colleen), Cory, Jaime (Dave), and Derek (Leah) and his 6 grandchildren - Jordan, Brooke, Markus, Eric, Ivy and Max. He died before he was able to meet his first great granddaughter. He also leaves behind his nephews Ken and Tim Rudiak and their families who have always been such a close part of his life.
Ernie was born on November 13, 1946 in Myrnam, Alberta. He grew up in the same area until he moved to Edmonton to attend the University of Alberta. After obtaining his Mechanical Engineering degree he moved to Fort McMurray, Alberta with his wife and kids. He worked at Syncrude in the Utilities Department as a Team Leader/Supervisor for 33 years until he retired in 2007. He then moved back to Edmonton where he spent his winters going to his grandchildren's numerous sporting events and activities in order to get videos of those important moments. He spent his summers relaxing in a Lac La Biche lakeside cabin while getting in several rounds of golf. His other various interests included curling, baseball, playing the guitar, and listening to old time music because the new stuff was "crap". He will be remembered for his preference for Star Trek over Star Wars, his irreverent sense of humor and his love of entertaining a captive audience with endless stories.
Ernie especially looked forward to enjoying a meal of Ukrainian food. In lieu of flowers or donations please honor his memory by remembering him the next time you have a plate of perogies.