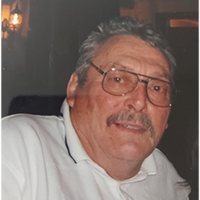 Walter (Wally) Sylvan Robbins
February 29, 1940
-
July 11, 2021
After a courageous battle with cancer, it is with profound sadness that we wish to announce the passing of our beloved father Walter Sylvan Robbins, 81 of Edmonton, AB surrounded by his family on July 11, 2021.
Walter is survived by his daughter Abby (Colin) Matthews, son Kelly (Barbra) Robbins, son Trent Robbins, daughter Tracey Robbins, brothers Larry (Loretta), Donald (Linda), Brian (Sandie), Darcy (Wendy) and many loving grandchildren, nieces, nephews and extended family. Predeceased by his mother and father (Carolyn and Sylvan ) and his daughter Carol Woodward. Walter was a loving father, grandfather and friend to all.
Walter was in building construction for the most part of his employment and chose to share his expertise and knowledge with customers and staff while working at Home Depot in his senior years. He loved baseball, hockey and golf. In his earlier years you could not pry him from the ball field and in his latter years he was seen playing golf. Walter was always there to help friends with carpentry projects or whatever else they needed him for.
A special thank you to the Grey Nuns Hospital in Edmonton for the loving care and support. Also thank you to Trinity Funeral Home and Evergreen Funeral Home for all the arrangements.
Interment Services for Walter will be on July 17, 2021 at 10:30 am at Evergreen Funeral Home and Cemetery. Donations can be made to your favorite charity in lieu of flowers.