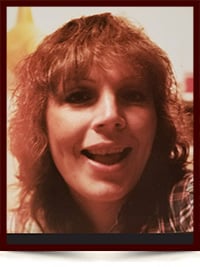 Wendy-Lee Kathleen Switzer
Wendy-Lee Kathleen Switzer aged 65 of Edmonton suddenly passed away on Tuesday January 2, 2018. She succumbed to injuries suffered from a fall in her home on January 1st.
She was born to the late Lyle Baden Switzer and Edith Grace Mckay on September 21, 1952.
She will forever be remembered and loved by Glen Sanderson and their 3 daughters Nicole Fenske, Chantelle Switzer, and Lindi Edge, her 3 son's in law, Laurence Fenske, Ryan LeBlanc Young and James Edge and her 17 grandchildren. Her brother's Rodney Switzer and Kenneth Switzer of Abbotsford B.C.
Wendy was loved by all those who had met her, whether it was for a brief period or a lifetime. She always made you feel welcomed with her smile and laughter. She'd never let you leave without a full belly, and a hug to follow. Wendy loved to sing to the oldies, and watch Mash and the Flintstones.
A celebration of her life will be held on Sunday January 14th, 2018, from 2-6pm at the home of her life long friend Elle York. 14307-106 Avenue, Edmonton. Please come and enjoy stories, photos and memories as we celebrate Wendy's life.