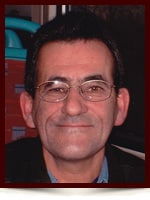 William Charles Bennion
Also Known As
Bill, Willy, Black Bill and Chainsaw Willy
May 19, 1949 - December 13, 2011
William has passed away after a struggle with cancer.
He is survived by Joyce Greenwood, Wayne Nagy, Jake, Trevor and Everet who were his extended family. Along with many friends from all over the world.
In lieu of flowers and stuff you are requested to remember him at a time and place of your choosing, to take a moment, a liberation of your choice and think about a good memory you have. Goodbye and thanks Bill! If anyone asks - I've gone fishing!
Memorial Gathering
6:30PM - 9:30PM Friday December 30, 2011
Empire Park Community League
4804-107 Street Edmonton, AB