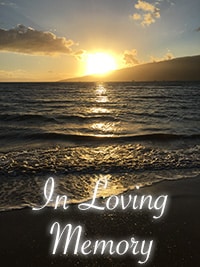 William James Ragsdale
On April 23, 2020, William James Ragsdale passed away at the age of 75.
He is survived by Patricia, his wife of 55 years, children Jim and Laurie (Wayne), grandchildren Mathew and Cassidy, in-laws Elsie and George Mayhew, sister Rosemary, brother Eric (Bev) and numerous nieces and nephews. 
Memorial Donations
In lieu of flowers, donations may be made to S.C.A.R.S, Box 3045, Athabasca, AB, T9S 2B9. 
To sign the book of condolences, please visit
www.trinityfuneralhome.ca/william-james-ragsdale/