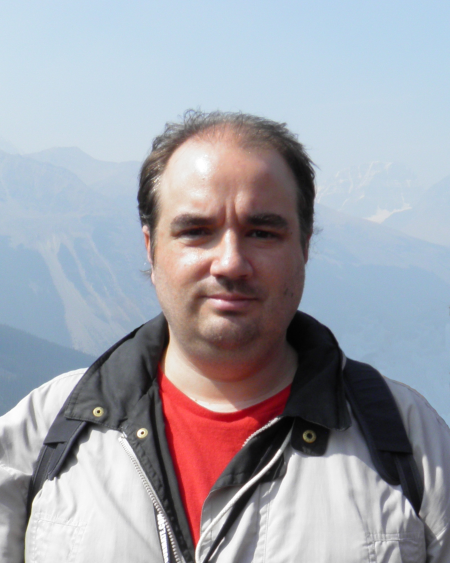 Collin Ashford Derksen
May 30, 1978 – March 05, 2020
It is with the deepest sorrow that we announce Collin Derksen, age 41, our beloved son, brother, family member and friend passed after a battle with glioblastoma on Thursday, March 5, 2020 with his Mother, Father and brother at his bedside.
Collin had a love of camping, particularly in the Canadian Rockies, and over the years he went on many excursions to such places. As a young lad, he particularly liked camping at Spruce Woods Provincial Park in Manitoba and Rushing River Provincial Park in Northern Ontario. He also enjoyed good food and good television in the sanctuary of his home and throughout his life. His favourite colour was red.
As a toddler, his favourite television show was Sesame Street. He liked to sing along with the theme song at the beginning and end of every show. He especially loved Big Bird.
In his later years his interests diversified into British comedies, and camping in Yellowstone National Park led to a deep fascination with earthquakes and volcanoes. Extreme weather phenomena also interested him, and he developed a knowledge of the sciences behind such things. He frequently would phone his Mother in her travels to warn of an incoming nasty storm coming her way. He always kept concern for his family in mind, worrying for our well being even as his own health worsened. We hope that Collin's fears are set to rest at last.
Collin is survived by his Brother Bryan, his Father Hank and Mother Monique, as well as his Uncle Conn and Aunt Dinny, Uncle Pete and Aunt Mary, Uncle John, Uncle Jeff and Aunt Christine, Uncle Alain and Aunt Rosanna, and numerous cousins. He is predeceased by his Grandparents Aganetha & Cornelius Derksen and Cécile & Dominique Chantal as well as Aunt Martha (beloved wife of John Derksen).
The family would like to thank the amazing staff and medical team at the Palliative Care Unit of the Grey Nuns Hospital, Edmonton AB, for their compassion and kindness while Collin was in their care.
A small viewing will be held on Sunday March 15, 2020 between 3:00 pm and 4:00 pm at Trinity Funeral Home located at 10530-116 St NW, Edmonton AB. Interment will be held at the Lichtenau Cemetery, in St. Elizabeth MB on May 30, 2020. Arrangements are through the Morris Funeral Home in Morris, MB. Those who choose to give a gift to honour Collin, are asked to make a donation in his name to the Canadian Cancer Society.